Common concerns in retirement
Retirement is a new phase in life, and as with any change, it can be a bit nerve-wracking. Learn how Oliver Wealth Management helps the newly retired and those hoping to retire in the next few years transition into their new lifestyle. 
Getting Ready to Retire
Meet Susan. Susan is a corporate professional, and her husband, Jason, owns a construction management firm. At 56 and 59 respectively, they've been married for 35 years and have three daughters who are now starting their own families and careers. Now, empty nesters, Susan is ready to retire in the next five years and spend time with her soon-to-be grandchildren. But she's concerned about whether they've accumulated enough to do so. 
She and her husband don't want to outlive their retirement income and aren't quite sure how to handle their 401(k)s or how Social Security works. 
When they first came to Oliver Wealth Management, their OWM advisor helped them create a new budget they could live on in retirement and decide the best time to retire, when to start taking their Social Security benefits and what to do with their 401(k) plans. 
OWM helped Susan understand her Social Security benefits and other retirement income streams

They worked on creating a new budget for when they retire

They helped determine when the best time to retire was and what to do beforehand to better prepare them for their new lifestyle

They helped Susan feel more comfortable about retiring and gave her peace of mind that OWM had her best interests in mind and would protect her retirement nest egg
Recently Retired
Meet David. David just turned 70 and retired from the corporate world three years ago. With longevity in his family, he worried that he would eventually exhaust his money in retirement and have to change his lifestyle. He had questions about how to best manage his retirement required minimum distributions that would start at age 70-½. 
David also wanted to ensure he had an appropriate estate plan in place. With no children, he wanted to implement a charitable gifting strategy and leave some of his assets to his nephews. He wanted to work with an advisor who would be there long-term. 
OWM helped David understand his retirement accounts and how to best utilize them so that he did not outlive his assets in retirement

They helped him with tax-planning and implications now that he had required minimum distributions

They helped him establish an appropriate estate plan and gifting strategy

OWM has established a long-term relationship with David and check in with him regularly to report where he is and how his accounts are doing
The person and personal story depicted are fictitious but the scenarios summarize financial situations and considerations that clients may face.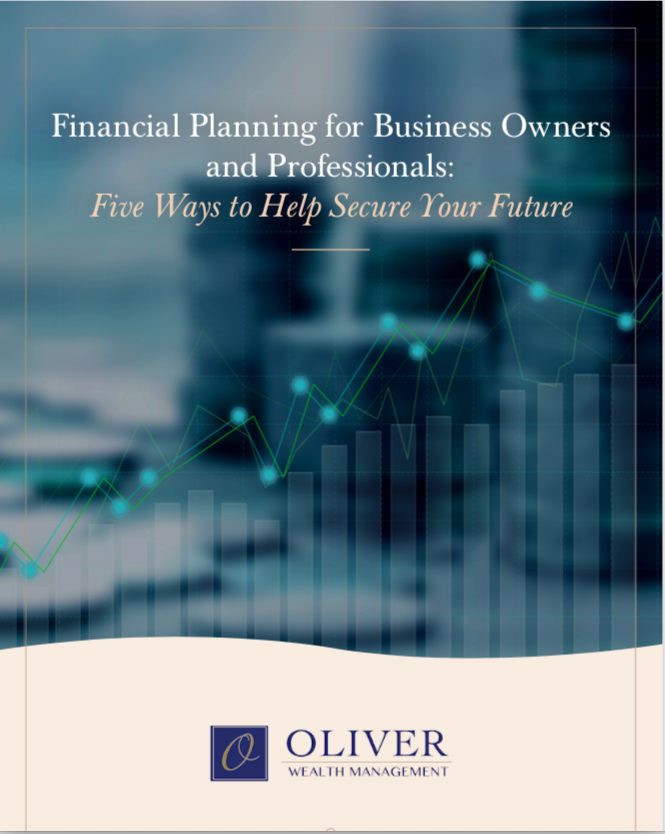 Complimentary eBook: Financial Planning for Business Owners & Professionals
Download this free guide which helps outline the necessary steps you can take to better prepare yourself for expected or unexpected life changes which can impact your financial well-being.